Office of the Registrar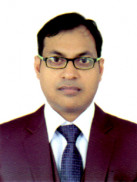 Md.Asad Hossain
Jr. Assistant Registrar
I, Md. Asad Hossain, Junior Assistant Registrar has been serving at the World University of Bangladesh since 2016.
EDUCATION QUALIFICATION 
Masters of Business Administrator (M B A)
Have knowledge on Computer Fundamental, Windows XP Operating System, MS Word, MS Excel, MS Access, MS Power Point, Disk Operating System, Multimedia, Internet and E-Mail. 
When I was a child, I always looked for role models, and my mother and home teacher stepped up as a very influential figure in my life. She belief that I could be successful changed my entire life. I want to be able to provide other children with the same inspiration that I received many years ago.
As the first person in my family to have the opportunity to attend higher education on the university, I will value every moment in our school and other educational institution because I know education opens an endless array of doors. I didn't always think of going to univeristy. None of my family had attended, so I considered joining the trades like my father and uncles. However, after watching their struggles in a job, they aren't passionate about I started to truly consider my dreams. As the first person in my family to have the opportunity to attend university for higher education and completed MBA program.
I completed my BBA and MBA from the Department of Management studies of Jagannath University. My school and collage name are Armanitola government high school and Dhaka collage, Dhaka respectively.
My professional career started with the project Manager on zoology department, Dhaka University under World Bank fund. 

---