Transportation
WUB offers free shuttle buses to travel 25 miles between the campuses in Dhanmondi and the permanent campus in Uttara for free for students and staff.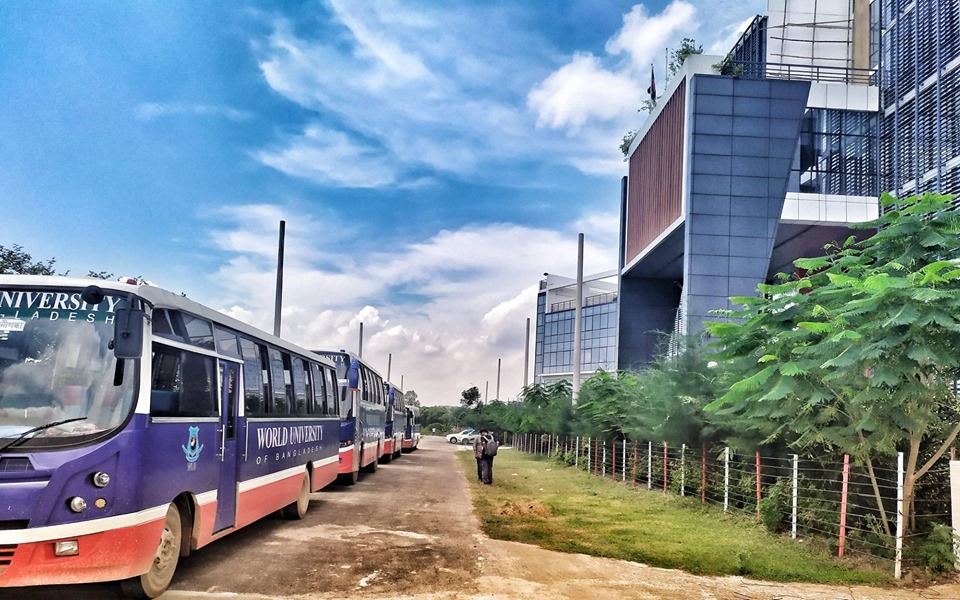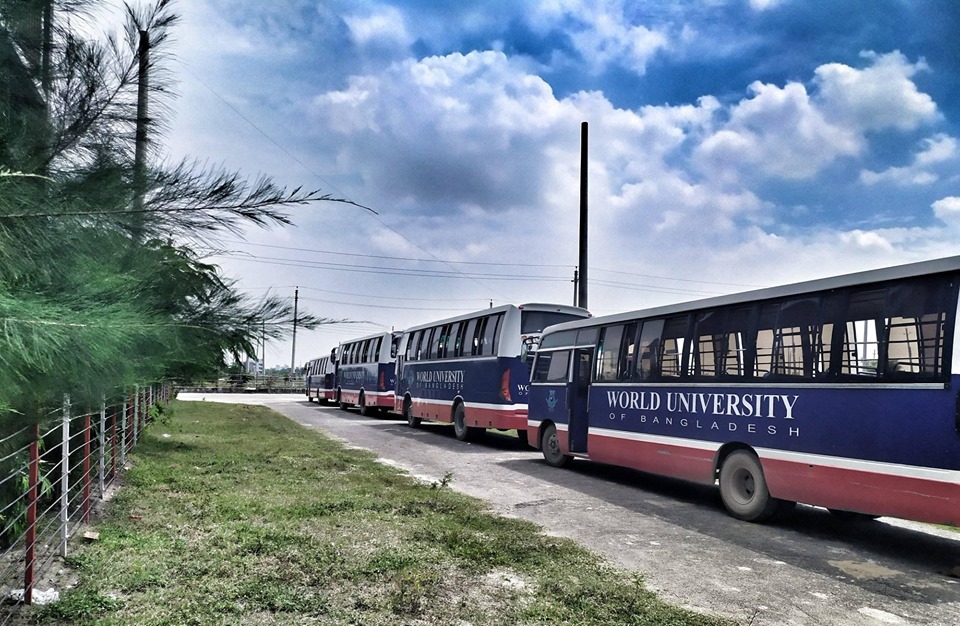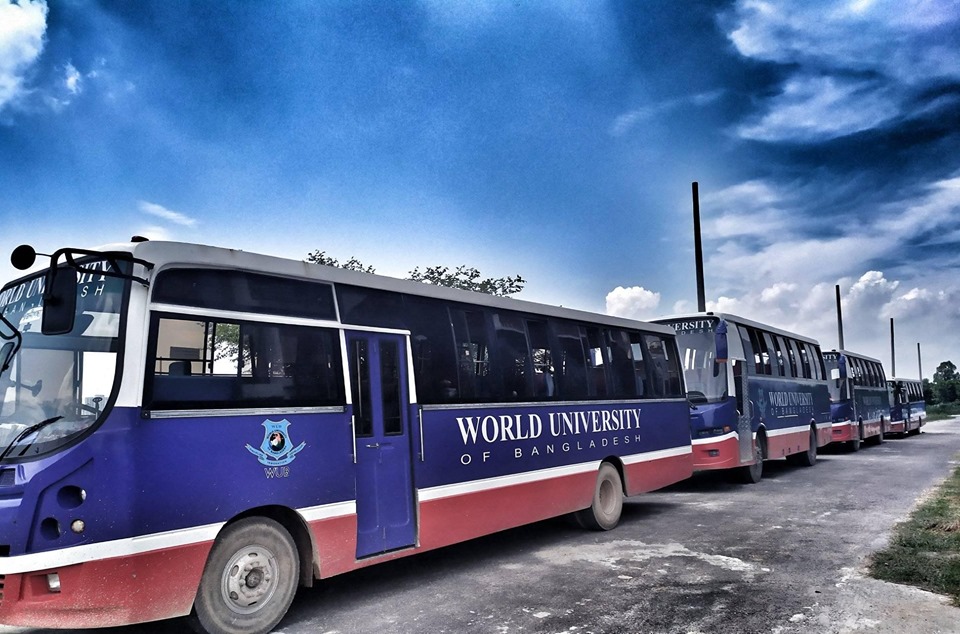 Rules & Regulations for Usage of Bus Transport
Bus shall play on scheduled time.
Bus shall stop at scheduled stoppages only.
No teacher or student shall be picked up or dropped other than scheduled stoppages.
Teachers, students, university officials and staff with identity cards are eligible for using the bus service.
All the students in the bus must sign in the Register Book kept in the bus.
Teachers, students should behave properly and cordially with the bus driver and the helper. Similarly, the driver and the helper shall maintain good manners with the teachers and the students.
Drivers, helpers, teachers and students should behave properly with other outsiders and passerby.
University officials, teachers, students shall use the bus. No other persons are allowed to use the bus.
Driver and helper shall comply with all the traffic laws.
University Bus is our property. To keep it clean and taking care of it is our duty.
//WUB BUS ROUTE 01 //WUB BUS ROUTE 02 //WUB BUS ROUTE 03 //WUB BUS ROUTE 04 //WUB BUS ROUTE 05 //WUB BUS ROUTE 06 //WUB BUS ROUTE 07 //WUB BUS ROUTE 08