WUB Debating Club has won the Shadow-Parliament Debate Competition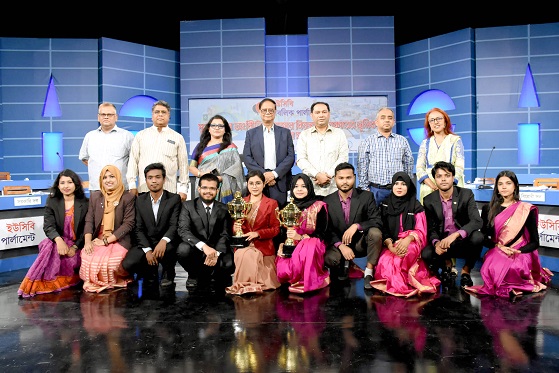 World University of Bangladesh Debating Club (WUBDC) has won the Shadow-Parliament Debate Competition titled 'Role of the government in market control under the free market economy is partial' organized by ATN Bangla 'Debate for Democracy', held on June 03, 2023. World University of Bangladesh (WUB) participated in the debate as the opposition in favour of the topic with Islamic University, Kushtia as the ruling party. The WUB won the debate.
Honorable Vice-Chancellor Prof. Dr. Abdul Mannan Choudhury congratulated and sent his best wishes to the winning team and all the members of the WUB Debating Club.
Economist Ahsan H Mansur, Executive Director, Policy Research Institute (PRI), was present as the chief guest. Dr Mansur shared his insights while addressing the participants.
Hasan Ahmed Chowdhury Kiran, Chairman of Debate for Democracy, presided over the function. Prof Abu Muhammad Rois, Dr SM Morshed and journalists Mainul Alam, Sharmeen Rinvy and Munima Sultana were present as judges in the competition. At the end of the competition, trophies and certificates were distributed among the participating teams.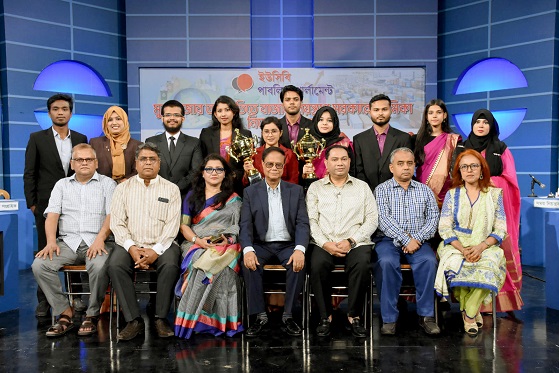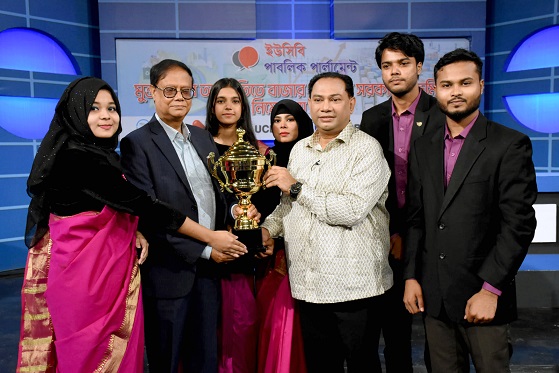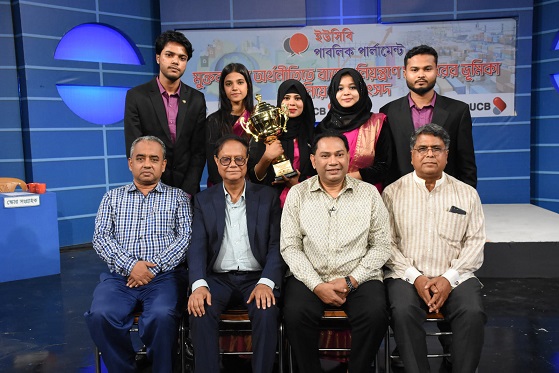 03 June, 2023
---