Bangladesh Education Expo - 2023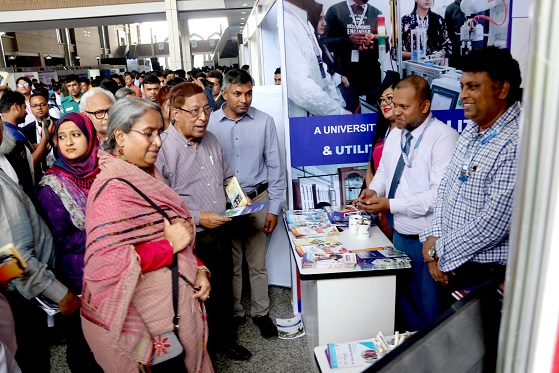 World University of Bangladesh (WUB) proudly participated in the highly anticipated Bangladesh Education Expo 2023, held at the Bangabandhu International Conference Centre (BICC) in Dhaka on 5 June, 2023 Monday. The event, organized by the Education Reporters Association Bangladesh (ERAB), attracted a multitude of interested students seeking comprehensive information about the university's diverse programs, course curriculum, and extracurricular activities.
Education Minister Dipu Moni, MP inaugurated the Education Expo. The minister emphasized the importance of higher education in shaping the future of Bangladesh. A large number of students and officials from various institutions arrived early in the morning, transforming the environment of BICC into a bustling meeting place for students and university authorities.
Students had the unique privilege of receiving on-spot admissions, enabling them to secure their places at WUB immediately. Around 60 public and private universities, polytechnic institutes, and various educational institutions showcased their research, publications, and innovations.
Education Minister Dipu Moni, MP attended both the opening and closing sessions at the expo as the chief guest.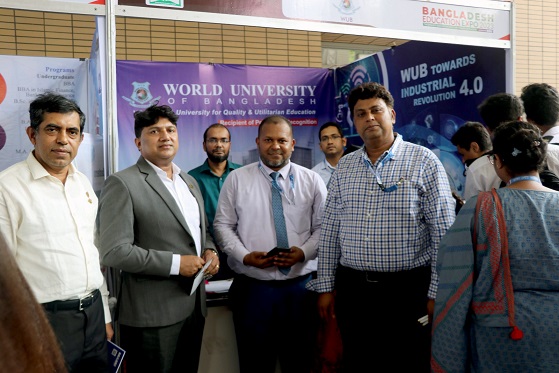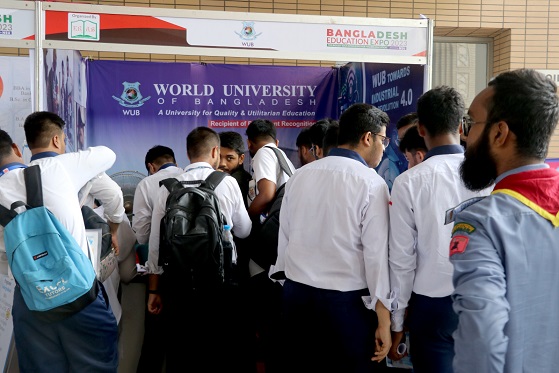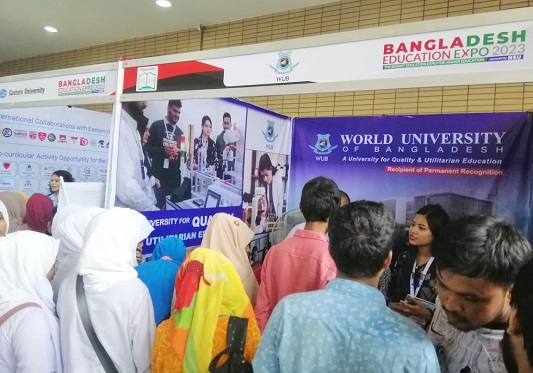 05 June, 2023
---