WUB Cultural Club
About Club
WUB cultural Club is the medium of social, cultural and recreational activities in the campus. This club has been assisting the students to organize, commemorate and celebrate different types of events and festivals throughout the year. Renowned personalities of our country appreciated such attempts by their graceful presence in many festivals. This club is comprised of repetitive members of each department under the guidance of faculty coordinators.
Club Activities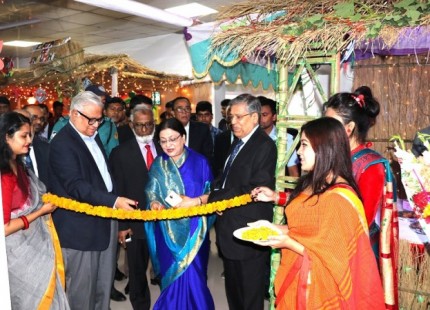 Cultural Club of World University of Bangladesh arranged a two-day Pitha festival on 17 - 18 January, 2019 at the main campus auditorium. Mr. Moshiur Rahman, Finance Advisor to the Honorable Prime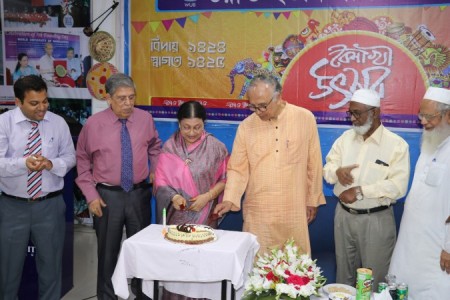 World University of Bangladesh Cultural Club has arranged 'Chaitra Sankranti and Welcome Festival' of the Bangla year 1425. The ceremony was inaugurated on April 09, 2018 by Mr. Ramendu
Vision
To help students examine similarities and differences among cultural groups and gain a greater cultural consciousness, understanding, and sensitivity through in-depth cultural studies and culturally immersive service learning experiences
Mission
Promoting a vibrant campus experience through organizing innumerable activities pertaining to the performing arts and cultural activities bringing people from all walks, interests, and ethnicity come together in ways that stimulate lifelong learning, and community interactions.
Objectives
Participation in cultural activities results in enhancement of the personal skills and experiences like confidence; self-presentation; teamwork and collaboration; time management and organizational skills; self-awareness; self-discipline; open mindedness to move beyond boundaries and experiment with different ideas; communication skills; the ability to cope with criticism and learn from them resulting in a whole new developed, changed and an improved person.
Goals
Making platform to flourish student's creativity and to have experience with different ideas.
Enhancement of the personal skills and experience like confidence, self-presentation, etc.
Practicing traditional cultures.
Building patriotic spirits.
Strengthen teacher – student relationship.
Ekusey Dealika
Policies
Annual Cultural Programme
Fruit Festival
Pitha Festival
Chaitra Shankriti and Pahela Baishakh Celebration