Discussion Meeting on OBE, results of the Spring 2022 and routine of Summer 2022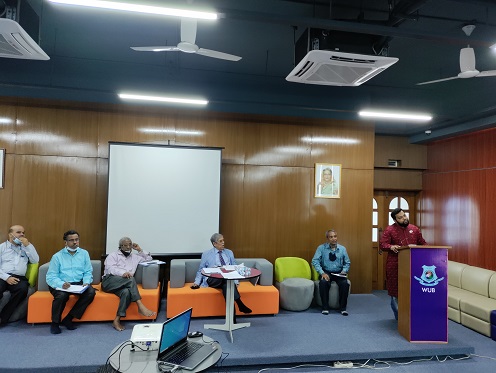 A day long discussion meeting was held on 26 April 2022. Professor Dr. Abdul Mannan Chaudhury Honourable Vice Chancellor, World University of Bangladesh presided over the meeting. Professor Dr. M. Nurul Islam Honourable Pro-Vice- Chancellor, World University of Bangladesh and Professor Dr. Musfiq M. Chaudhury, Honorable Chairman, Board of Trustees, World University of Bangladesh were present .
The participants of the meeting discussed on:
Outcome Based Education.
 OBE preparedness
Result preparation for Spring 2022
Time Table for Summer 2022
Professor Zaki Imam, Registrar,Professor M. Moqbul Hossain , Controller of Examination, Deans, Heads of the Departments, faculties, and non academic staff of the university were also present in this meeting. The chairperson gave emphasis on submitting the OBE curriculum by the different departments by 15 May 2022.The publishing of results of the semester by 28 April 2022 was also discussed. Dr. Musfiq M. Chaudhury requested all the concerned faculty members to complete all necessary steps.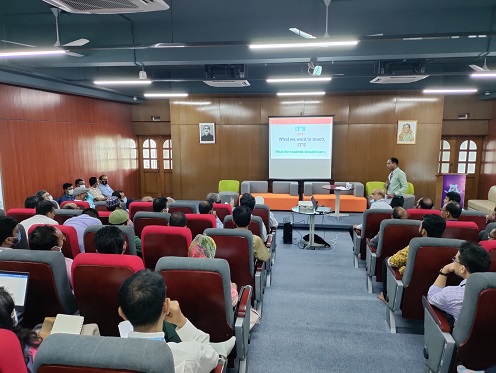 26 April, 2022
---