Sharing Experience on Mechanical Engineering, Robotics & Industrial Engineering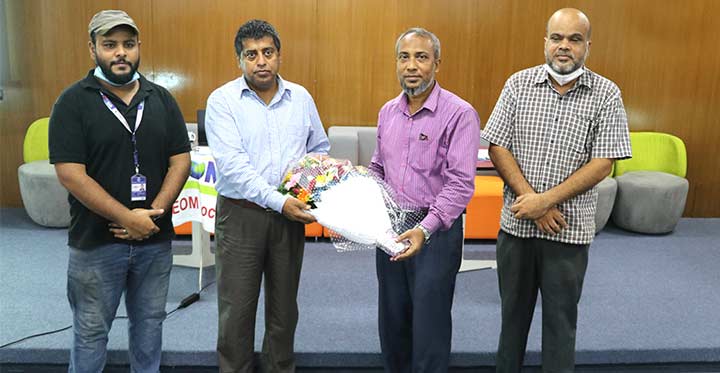 Dr. Ahad Ali, Associate Professor, Lawrence Technological University, USA came upon a visit to World University of Bangladesh. He is a well known research person in the field of Mechanical, Robotics, and Industrial Engineering. He did his PhD in Industrial Engineering from University of Wisconsin-Milwaukee. Dr. Ahad is serving as an Executive Director, IEOM (Industrial Engineering and Operations Management) Society. He is working in collaboration with different organizations like Siemens, LTU speed grant etc. 
Dr. Ahad attended a discussion session with the executive members of IEOM society, WUB chapter. He also delivers his valuable observations on Industrial Revolutions 4.0 (IR 4.0): Scopes and Limitations. Moreover he illustrated his observations on industrial requirements and prospects of Engineers in industrial sectors. Dr. Ahad also satisfied different queries from students of WUB regarding both industrial and research opportunities around the globe. Prof. Dr. M Nurul Islam, Hon'ble Vice Chancellor, WUB; Prof Dr. SM Shirazi, Director IQAC; Prof Dr. Md Mizanur Rahman, Additional Director IQAC along with all the teachers of the faculty of Engineering participated in the session to share their experience with the students of WUB.
Prof Dr.Abdul Mannan Choudhury, Hon'ble Vice Chancellor of World University appreciated Dr. Ahad regarding the contribution of IEOM society all over the world. Prof Dr. Musfiq M Choudhury, Chairman, BoT, WUB and Morsheda Choudhury, Treasure, WUB also discussed with Dr. Ahad regarding the scope of engineers from WUB in Industrial sectors.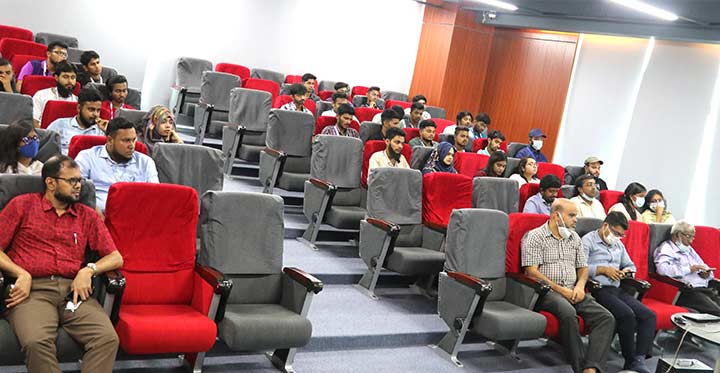 01 August, 2022
---