Study Tour of the Department of Textile Engineering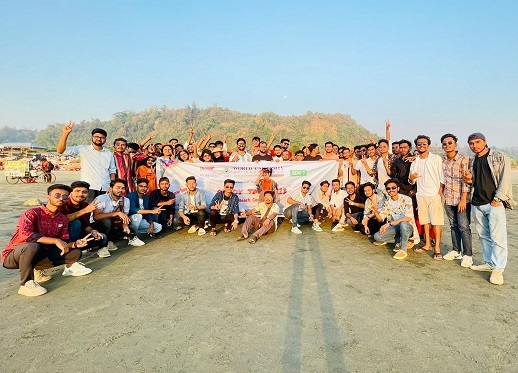 The enthusiastic students of the department of Textile Engineering, World University of Bangladesh went on a two day long study tour to Cox's bazaar. From the beginning of the event, the students arranged various activities such as T-shirt distribution, Banner designing spontaneously. On March 2, 2023 in the presence of the honorable Pro Vice-Chancellor Sir, the banner of the study tour was unveiled following a rally with the participation of the faculty members and the students.
The journey to the longest sea- beach started from the WUB campus on March 4, 2023. Around eighty students along with the faculty members and few alumni members of the department joined this joyful tour. They took a dinner break in Cumilla. After the refreshment, with energetic soul and mind, they continued their trip. At the dawn, they reached the Cox's Bazar and enjoyed the scenic view of sunrise at the beach. After the breakfast, they walked on the sea beach throughout the Laboni point and Shugondha point. Besides, some collected the sea-shells, and some did swimming, sea-bike riding. Some tried to capture the moments in photographs. After this, they roamed around the city. A football match was arranged with the active participation of the students and the teachers. After the match, other sports like pillow passing, tennis were played by the students.
At night, they visited the local shops. After concluding the shopping, they arranged a camp-fire.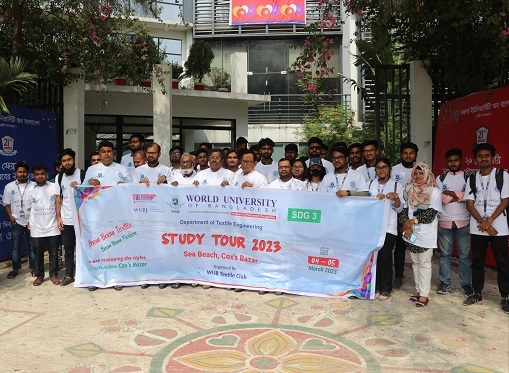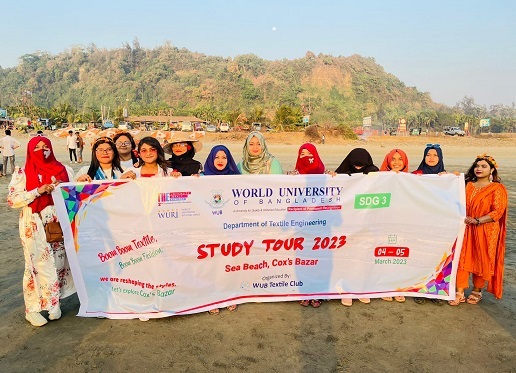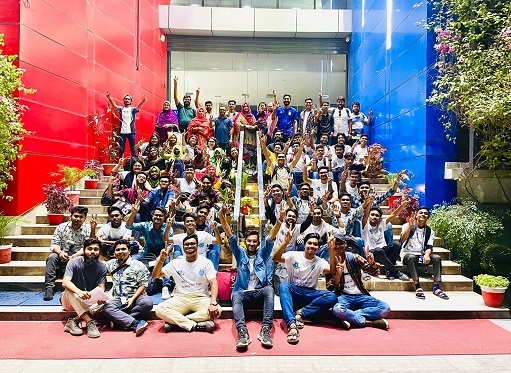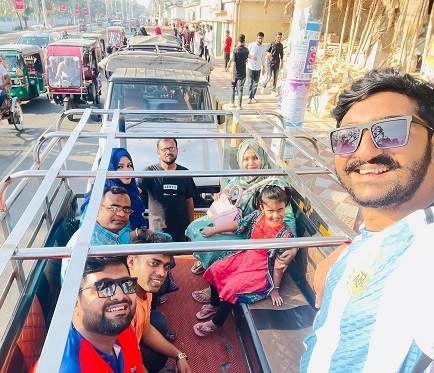 04 March, 2023
---